First Australians Capital
The artwork was created especially for First Australians Capital. The concept is centred on embracing and honouring Indigenous knowledge systems; recognising that our People are connected to Country and respect what it provides to us.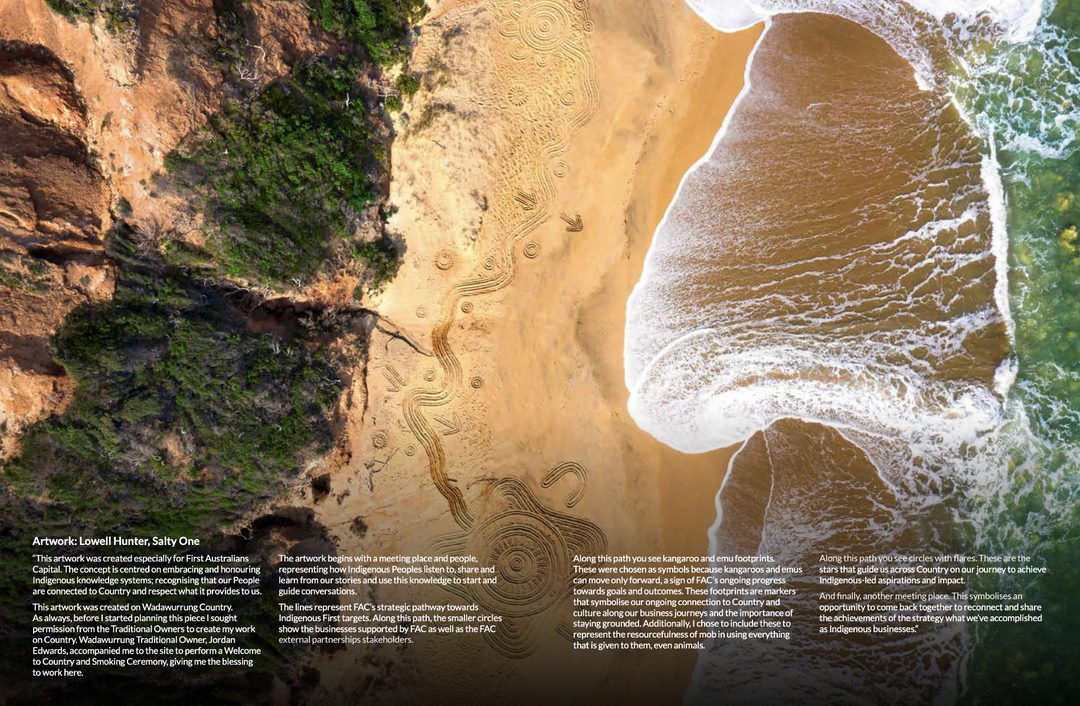 This artwork was created on Wadawurrung Country. As always, before I started planning this piece I sought permission from the Traditional Owners to create my work on Country. Wadawurrung Traditional Owner, Jordan Edwards, accompanied me to the site to perform a Welcome to Country and Smoking Ceremony, giving me the blessing to work here.

The artwork begins with a meeting place and people, representing how Indigenous Peoples listen to, share and learn from our stories and use this knowledge to start and guide conversations.

The lines represent FAC's strategic pathway towards Indigenous First targets. Along this path, the smaller circles show the businesses supported by FAC as well as the FAC external partnerships stakeholders.

Along this path you see kangaroo and emu footprints. These were chosen as symbols because kangaroos and emus can move only forward, a sign of FAC's ongoing progress towards goals and outcomes. These footprints are markers that symbolise our ongoing connection to Country and culture along our business journeys and the importance of staying grounded. Additionally, I chose to include these to represent the resourcefulness of mob in using everything that is given to them, even animals.

Along this path you see circles with flares. These are the stars that guide us across Country on our journey to achieve Indigenous-led aspirations and impact.

And finally, another meeting place. This symbolises an opportunity to come back together to reconnect and share the achievements of the strategy what we've accomplished as Indigenous businesses.
For the full artwork please visit: firstaustralianscapital.org
First Australians Capital Strategic Plan 2031: Radical Possibilities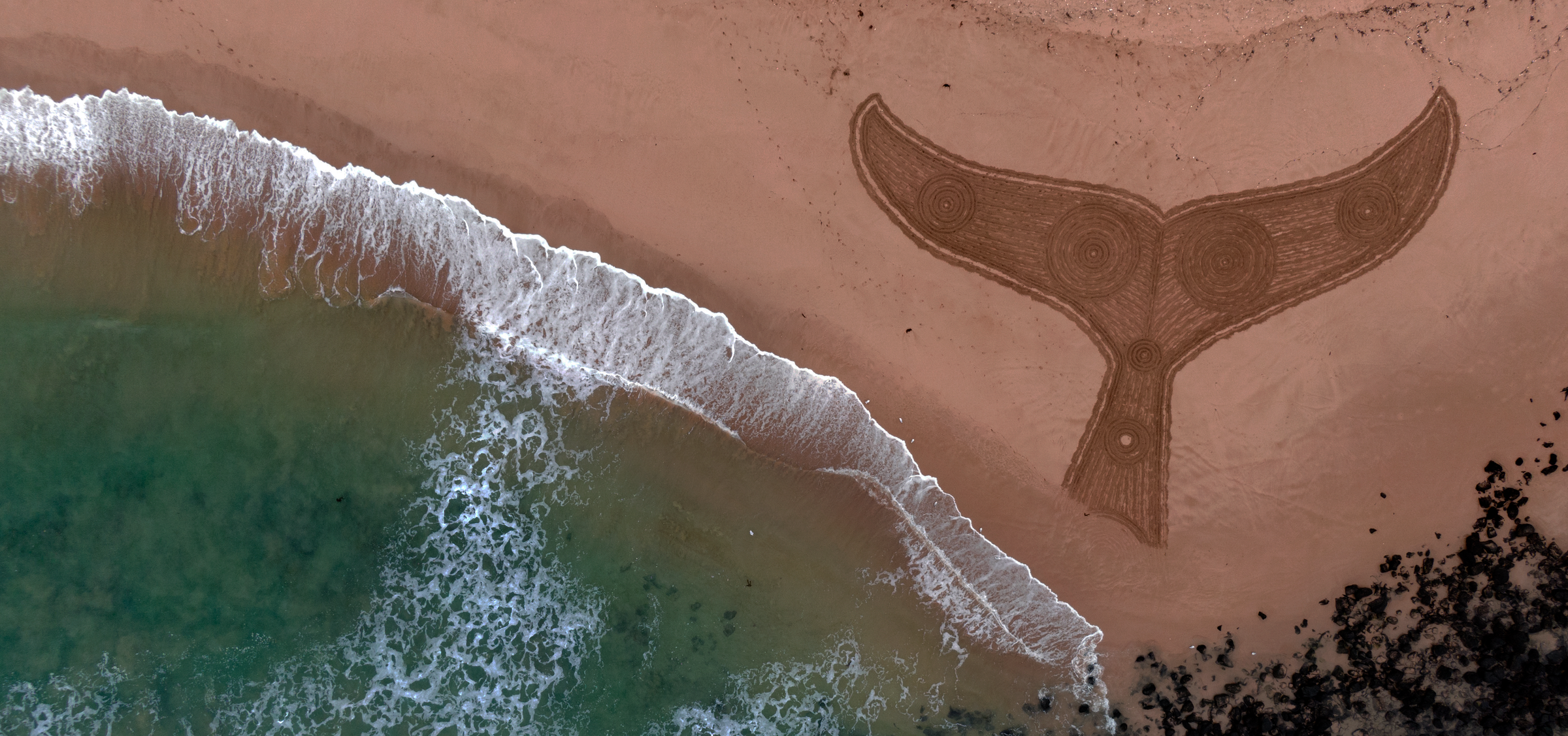 ACKNOWLEDGEMENT
Salty One acknowledges and pays respect to the traditional custodians of the lands upon which we live, work and create. We pay our respects to Aboriginal and Torres Strait Islander Elders past, present and future.