SALTY ONE X
MELBOURNE FOOTBALL CLUB
'The Fire Within'
Wadawurrung Country, Anglesea, VIC.
— LIMTED EDITION PRINTs - ONLY 100 AVAILABLE —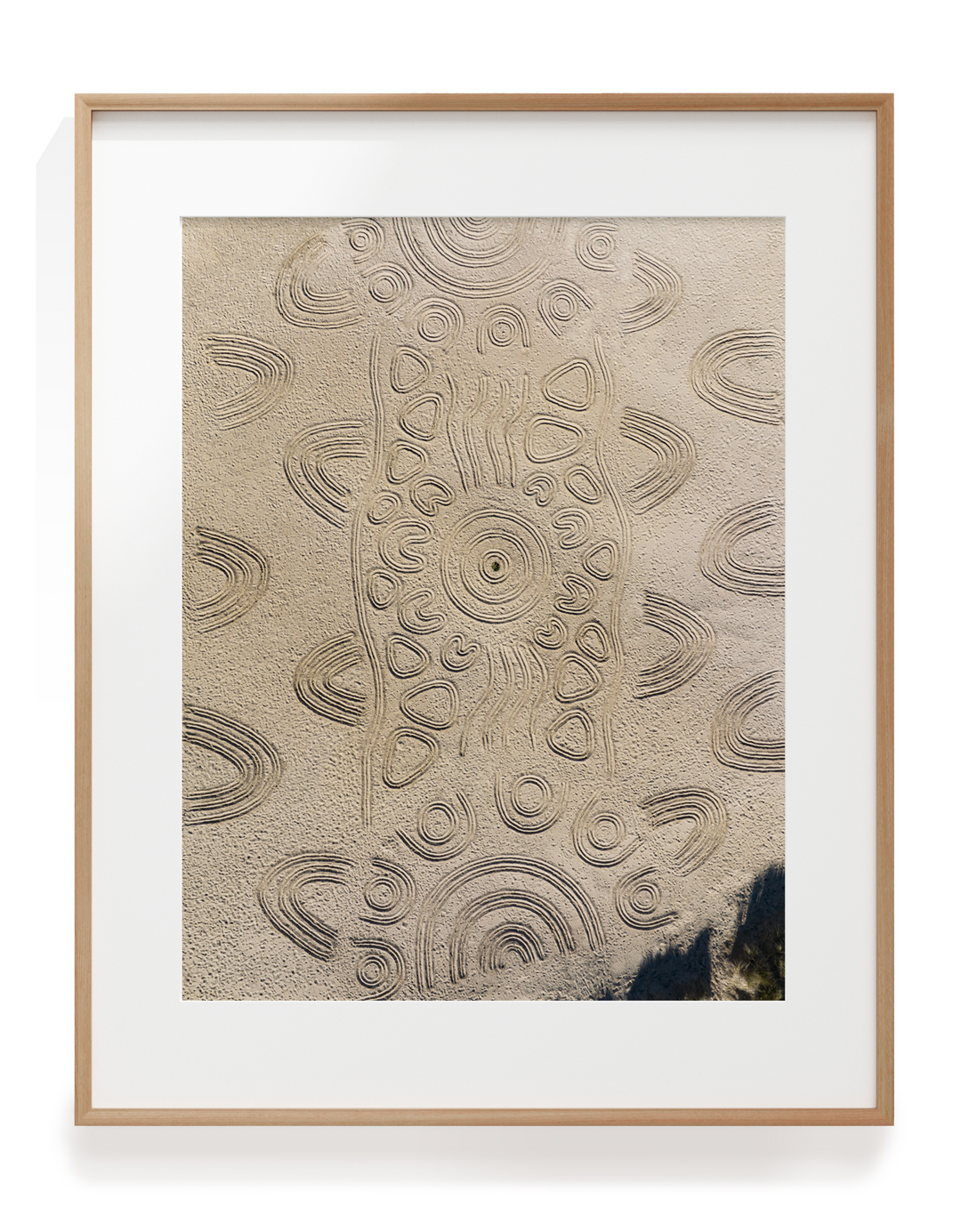 The Sir Doug Nicholls Round Guernsey has been created in both light blue and navy.
The light blue version will be worn in the Narrm Football Clubs' away game in Round 10 v the Yartapuulti Football Club, with the navy design to be worn in Round 11 v the Walyalup Football Club.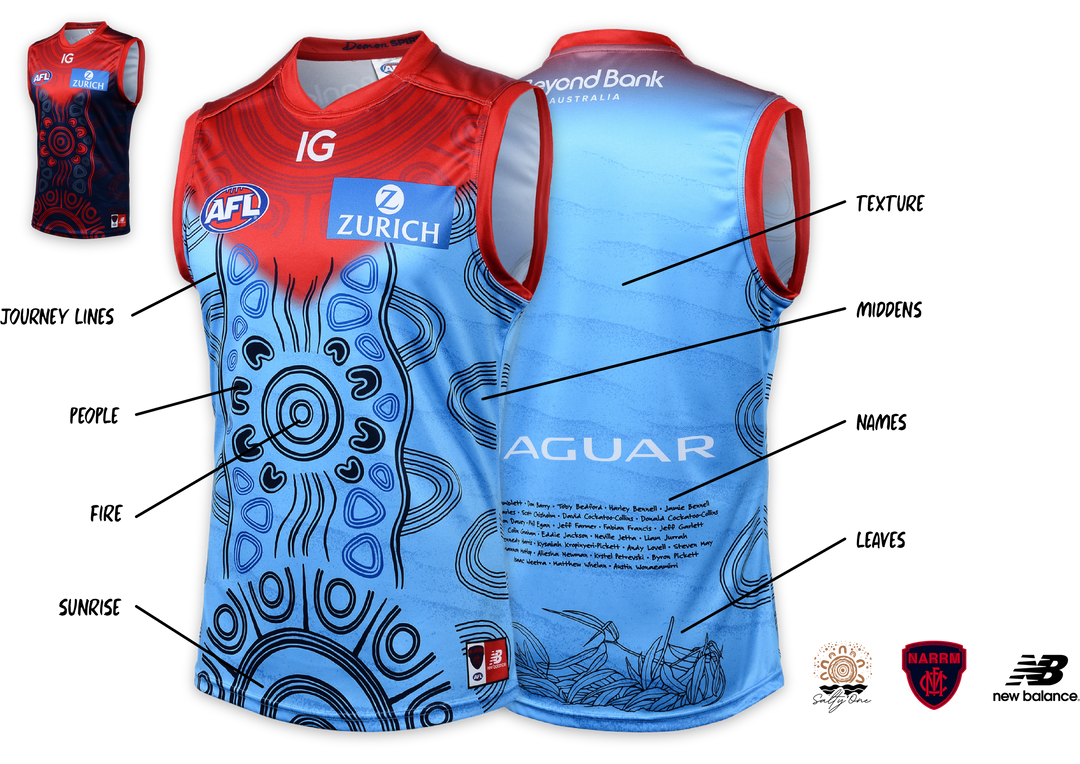 JOURNEY LINES
Journey lines run down the length of the Guernsey, connecting the two suns and symbolising the time we have within our days to make change and take action and also reflect and celebrate the success of out efforts to creating a better future for all.
PEOPLE
The design depicts people gathering around the fire; the people of Melbourne Football Club coming together. Those who are a part of the club now, those who have paved the way, and the future generations to come.
FIRE
The design depicts a fire in the middle of the jumper, which emphasises the significance of storytelling among First Nations culture.
SUNRISE
The bottom sun represents a sunrise. "I really want people to wake up in the morning and think about how they're going to contribute to Reconciliation, and you need to be thinking about that from the very moment you get up."
TEXTURE
The design features a sand texture throughout, representing Hunter and families cultural connection to Saltwater Country.
MIDDENS
The shapes on the side of the Guernsey represent midden sites; important Indigenous cultural sites that still exist today.
NAMES
The back of the Guernsey displays the names of the 30 AFL and AFLW players who have represented the Melbourne Football Club.
LEAVES
The leaves represent a smoking ceremony and Welcome to Country, which was performed by Lachlan Edwards, Waddawurrung to Hunter and his children.  This practice is designed to cleanse places and people of negative energy.
Melbourne Football Club: Behind the design | Lowell Hunter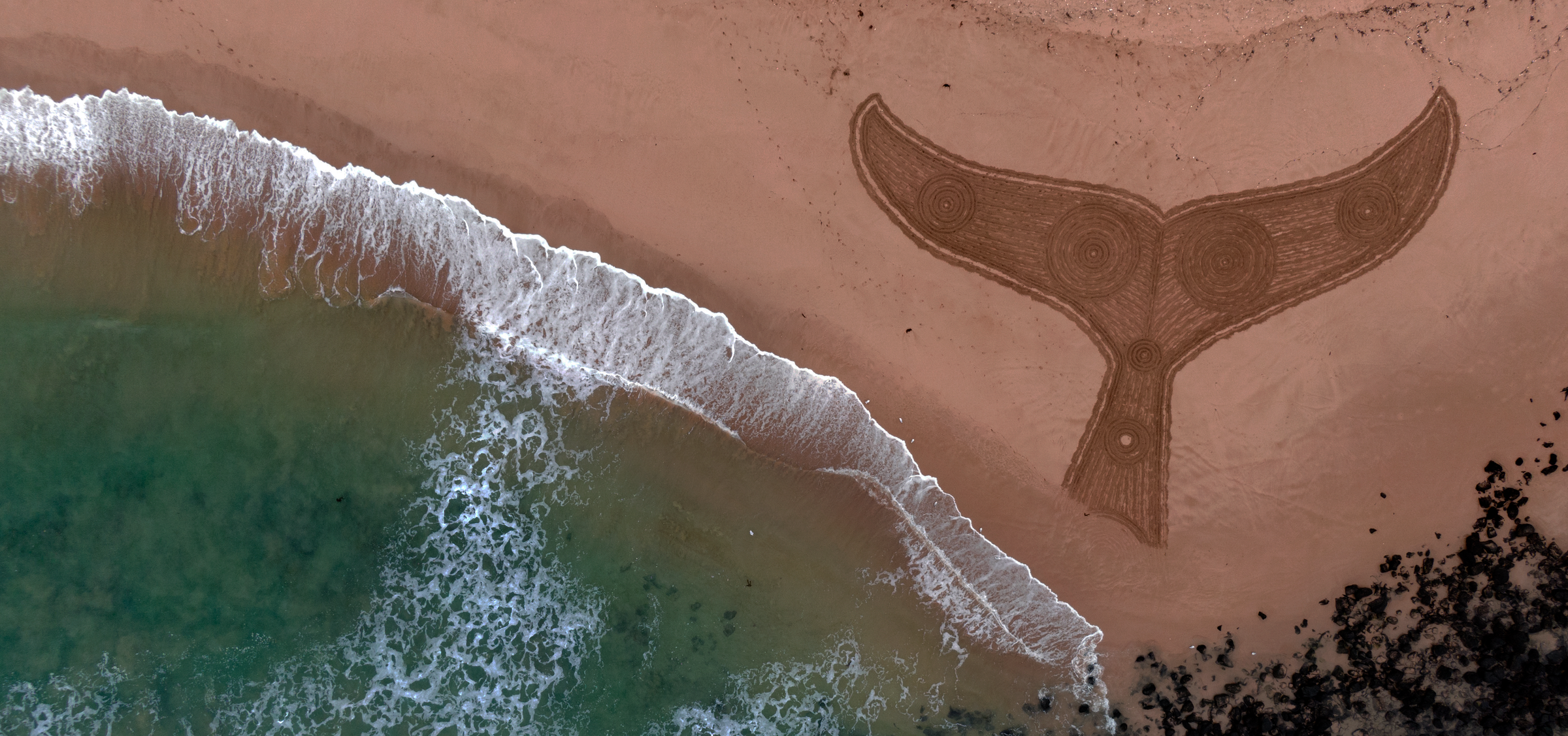 ACKNOWLEDGEMENT
Salty One acknowledges and pays respect to the traditional custodians of the lands upon which we live, work and create. We pay our respects to Aboriginal and Torres Strait Islander Elders past, present and future.